Lorena Walker
Artistic Director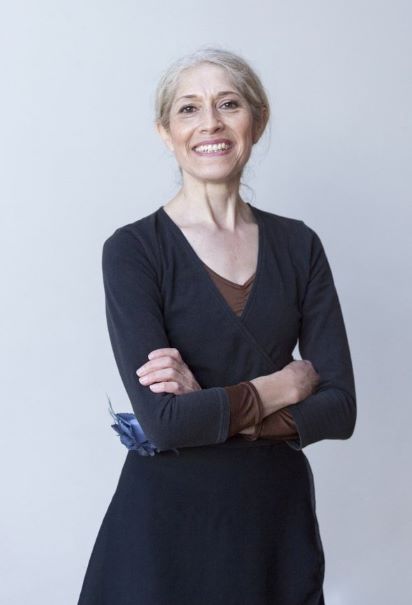 Lorena started teaching in 2000 in Norway and has established a solid foundation for teaching classical ballet in the Bergen area. She uses her experience and passion for dance and music, to inspire and instill that passion into her students. She has trained and privately coached students who have successfully gained entrance to renowned dance institutions in Norway and other countries.
Born in Santiago, Chile, Lorena attended the Ballet de Santiago School, studying with Osvaldo Gėldres and Alicia Targarona, and was awarded a scholarship for her studies in the Vaganova method. She joined the professional company at the age of 16 and in a few years was dancing soloist roles in the resident theatre and on tour with the company in Latin America and New York. Lorena was invited by her director, Ivan Nagy, to join him as a dancer in the U.S.A. Here she continued to dance many soloist and leading roles.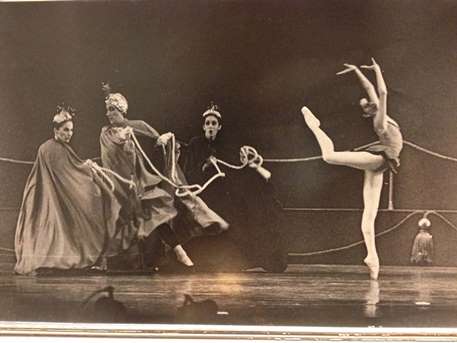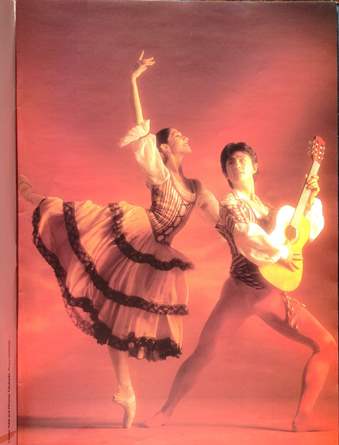 After nearly three years Lorena was asked to join the Northern Ballet Theatre as a Leading Artist by the artist director Christopher Gable. Here she danced leading roles in all of the major productions including: Don Quixote, El Corsario, Romeo & Juliet, Liasions Amoureuses, A simple Man, Giselle, Lipizzaner and Dance Ensemble, in all of the main theatres of major cities of Great Britain and on foreign tours to Prague, Bruno, Bratislava and Thessalonica. In the Northern Ballet Theatre's production of Swan Lake, she created the role of Odile and also danced the role of Odette. In their production of A Christmas Carol, as well as dancing the part of 'Belle', she created the role of 'The Ghost of Christmas Past', a part she played when the production was televised by the BBC and screened on Christmas Day 1993. She also created the roles of the younger stepsister in NBT's Cinderella, and Cathy in Gillian Lynn's ballet "The Brontes".
In 1995 Mrs. Vidal Walker was invited to guest, dancing the title role of Giselle, with the Romanian National Ballet Company, in their national theatre in Bucharest.
After along dancing career as a Principal dancer Lorena accomplish and reaches the total development of stage work that forms a complete dancer.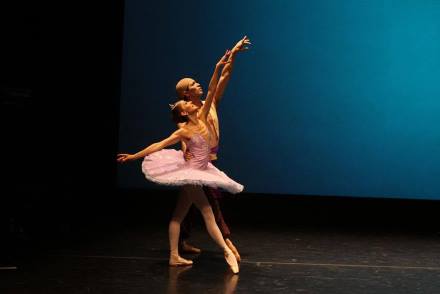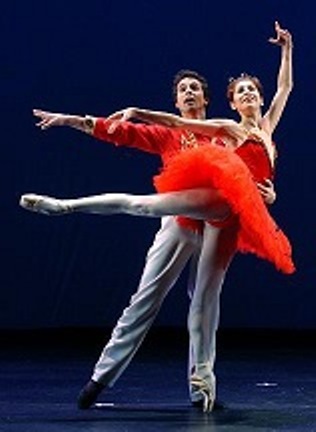 In the year 2000 Lorena was invited to teach the Elite Ballet group in the Bergen Cultural School, where in 2004 Lorena was able to establish the school in Bergen main theatre, Grieghallen, where she also produced and choreographed Bergen's first Production of Nutcracker Ballet. Lorena was invited to dance the principal roll of Cinderella with Carte Blanche Company in their 2001 Gala, and in 2009 the 40th year anniversary of Northern Ballet Company to dance a lead roll in their production of 'A Christmas Carol'. In 2011, Lorena was invited to an International Gala of Dance in Munster, Germany. She has successfully choreographed and produced ballets and dances that have been performed all over Bergen and in Grieghallen
After 5 years of hard work in the city of Bergen, she decided to open her own private Dance Academy just outside the center of Bergen in Sotra.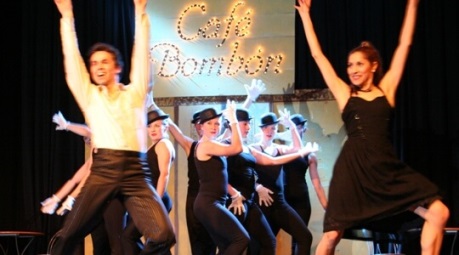 Lorena continues to dance in ballets produced by the International Dance Academy, Norway and Vidal-Walker Productions; including: Café Bombon, Nutcracker, Snow White, Cinderella and Red Riding Hood.
William Walker
Administrative & Theatre Director

William's mission is, to bring performances to new and existing audiences and to nourish, enrich and promote dance theatre and performance arts in the community.
William has a rich history of education and professional performing experience and choreography in dance, including; folk dance, ballroom, Irish dance, Jazz, contemporary, musical theatre and classical ballet.
In 2001 William was enticed to assist in the directorship of New Carte Blanche, Norway, where his business experience and artistic talents enabled him to improve standards and communications on all levels. During his time with Carte Blanche, he worked with two different artist directors and received critical acclaim for his participation in their Christmas Gala performance. William remained the rehearsal director / assistance director for two and a half years until he resigned to pursue personal choreographic and directorial opportunities.
William has also been closely involved with Bergen's community Arts / Ballet school where his choreographic works have been presented at many venues and events, often accompanied by the Bergen Philharmonic Orchestra.
He directed and choreographed 'Pirouette' (Bergen Festival 2004) and 'Arabesque' (Bergen Festival 2005).
In 2004 William became a member of and performed with, the Irish Dance Company. An amateur group of Irish dance enthusiasts. He is also a member of their board
In December 2004 William directed, produced and choreographed Bergen's first specially commissioned one hour version of the Nutcracker Ballet. Using classically trained students, trained by Lorena Walker, and adults from Bergen and surrounding areas the evening performances were sold out. The audiences attendance totaled over 9000, for the 8 performances at Grieghallen, Bergen and all performances were accompanied by the Bergen Philharmonic Orchestra.
His goal is to promote dance and Classical Ballet in and around the surrounding areas of Bergen, Norway with the aim of providing dance training and theatrical performance opportunities, especially for children, and bring these events to a diverse audience.